158 Vintage Vending Gumball NOS Official NFL Football Helmets Ceramic Mugs Lot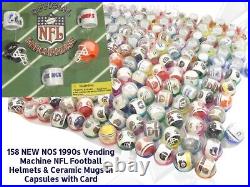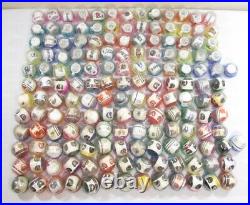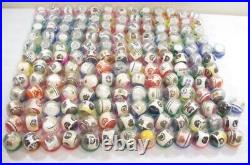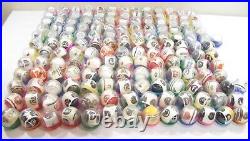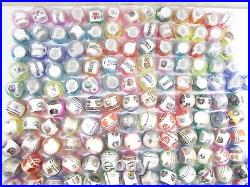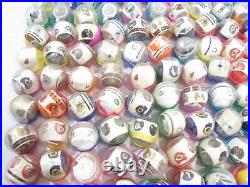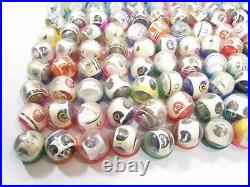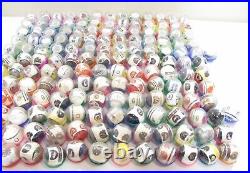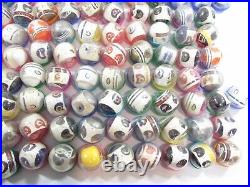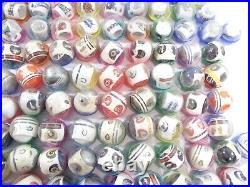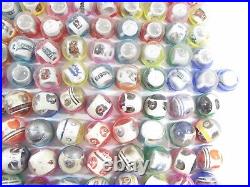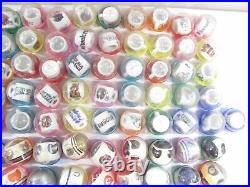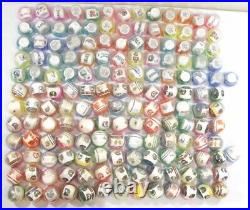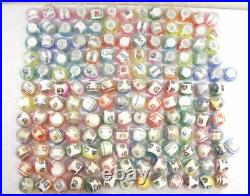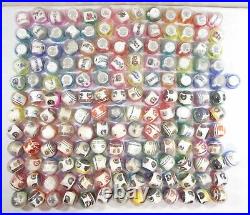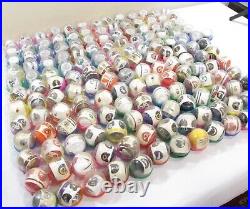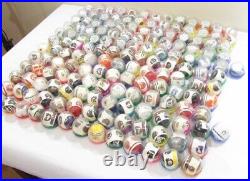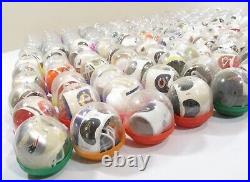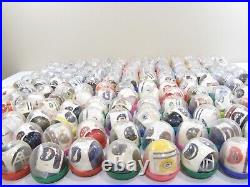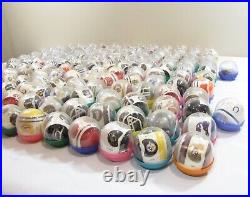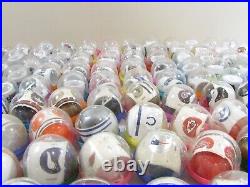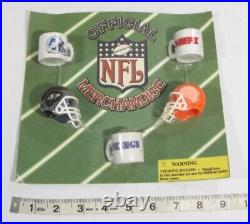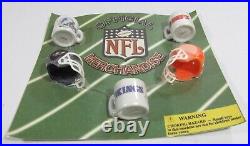 This is an absolutely awesome lot of brand new/new old stock (NOS) grouping of 158 individual, vending machine, official National Football League (NFL) authorized, miniature helmets and ceramic mugs capsules with original vending card. Each item (whether it be a helmet or mug) are in their own 2 vending capsule. The helmets are the old style vending helmet with the stickers that need to be affixed to the plastic helmet.
If our counts are correct; there are 91 (+/-) individual helmet capsules and 67 (+/-) ceramic mug capsules (obviously duplicates of both). These were removed from a vending machine that had been in storage since the 1990s so there will be dust on the individual capsules, which is easily cleaned.