Gumball Machine Gumball Coin Bank 25.2 Height Vending Machine Vintage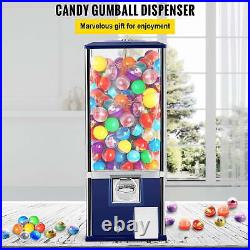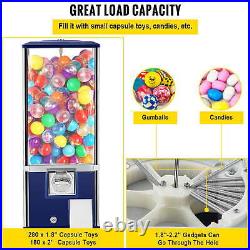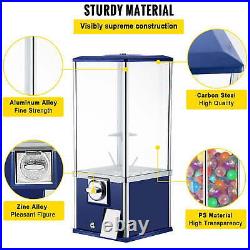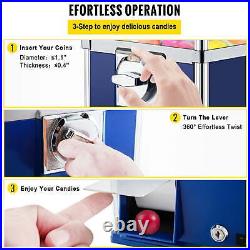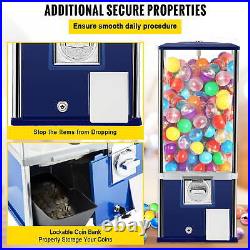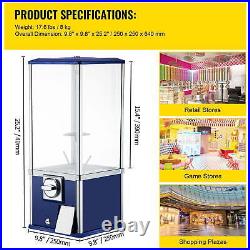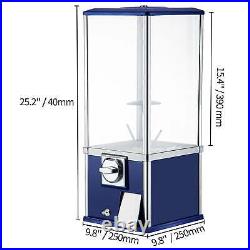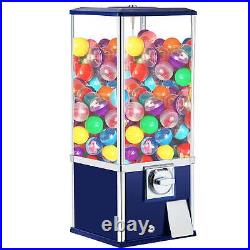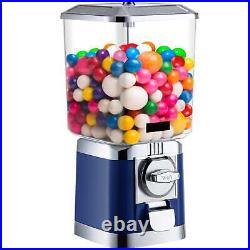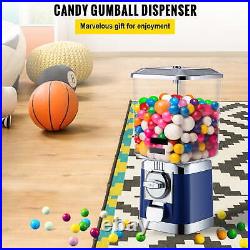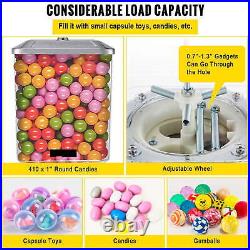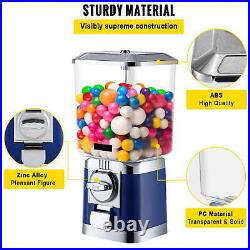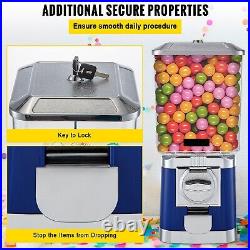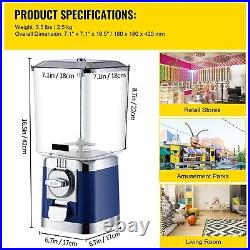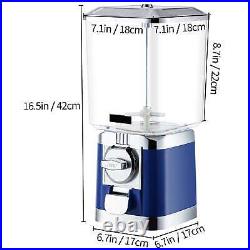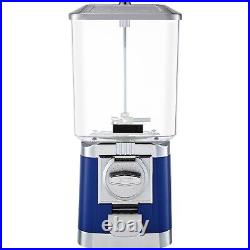 Gumball Machine Gumball Coin Ban. Our candy vending machine can output 0.8''-2.2'' capsule toys or candies. With a bright blue finish, our candy machine can attract many kids and teenagers with ease. Thus, setting it in the game or retail stores would be nice to draw customers. Candy Size: 0.8''-2.2'. Material: PS, Aluminum Alloy, Carbon Steel, Zinc Alloy. Product Dimensions: 9.8'' x 9.8'' x 25.2'' / 250 x 250 x 640 mm.
Jar Height: 15.4'' / 390 mm. Weight: 17.6 lbs / 8 kg. 1 x Candy Gumball Machine. Great Load Capacity: Our gumball machine can hold 280 x 1.8" capsule toys or 180 x 2" capsule toys. You can also fill it with candies and bouncy balls at your will.
The built-in wheel is settled, so only the gadgets within the range of 0.8"-2.2" can quickly go through the hole. Premium Material: The jar of this gumball machine is made of PS materials, which ensures high transparency and solidity.
The lid is made of carbon steel. What's more, our gumball machine is secured by 4 aluminum alloy columns, so you don't have to worry about its accidentally dropping to the floor. Convenient Usage: Insert a coin (its diameter shall be less than 1.1"; the thickness shall be less than 0.4"), turn the lever clockwise 360 degrees, and now you can find candies or small capsule toys at the outlet. This procedure is easy to master, and it only takes you a few minutes. Unique Secure Design: The internal coin bank of our candy vending machine is set with a lock that can only be opened by our matching keys, which means that you can store the coins properly.
Besides, the baffle over the outlet can ensure the items' not falling out of the outlet. Multiple Use: This candy vending machine is designed to sell small capsule toys, candies, etc.
So it would be great to locate it in the game or retail stores since its vivid blue color will attract many kids and teenagers at their first glance. Putting it in the amusement parks is also a good choice.