Gumball Machine Vintage Candy Vending Machine for 3-5.5cm Gadgets 800 Coins Bank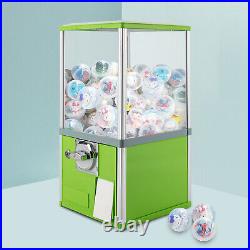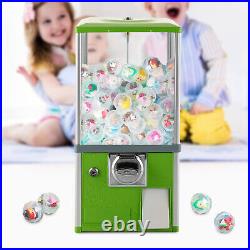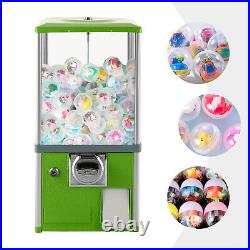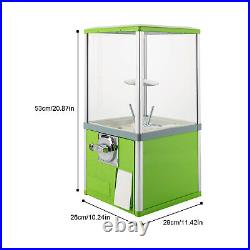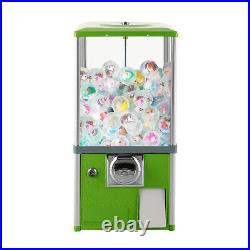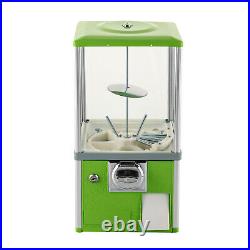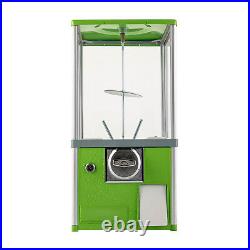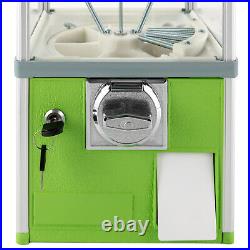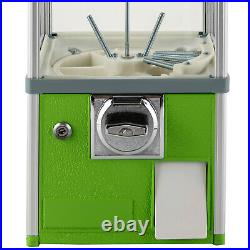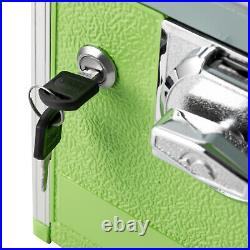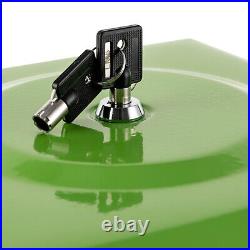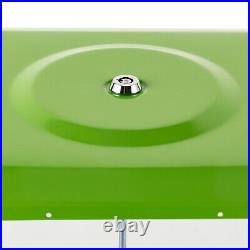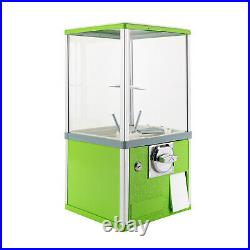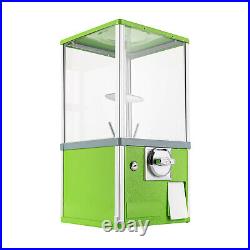 Gumball Machine Vintage Candy Vending Machine for 3-5.5cm Gadgets 800 Coins Bank. Vending Machine, 20 Height Candy Gumball Machine, Huge Load Capacity Gumball Bank, Candy Vending Machine for 1.77-1.97in Gadgets, Perfect for Game Stores and Retail Stores. With its showcase size of 11.4210.2410.63in, it can hold 2001.77in diameter capsule toys. You can also feel free to put candies and capsule toys inside.
Insert a coin (diameter 1.04in), turn the knob 360 degrees to the right, and then you will find candies or small capsule toys at the exit. This process is easy to master and only takes a few minutes. The internal coin bank of this product is designed with a security lock that can only be opened with our matching key. This product will attract the attention of many children and teenagers because of its bright colors. This product has a one-piece design, so you can use it directly. Because this product requires coins for each sale and doesn't need a salesperson without labor cost, this vending machine for sale provides you with a great profit opportunity. Baffle: A safety baffle design is adopted above the exit, which ensures that the items will not fall off from the exit. Clear Window: The clear window can better display the products inside and allow customers to feel more intuitively the process of turning and dropping the products. This product is used to sell small capsule toys, candies, etc. Therefore, it would be a good choice to place it in game stores, retail stores, and amusement parks. Window Capacity: 20045mm/1.77in Diameter of Capsule Toys. Coin Bank Capacity: 800 Coins. Maximum Weight Capacity (Capsule Toys): About 5kg / 11.02 lbs.
Applicable Coin Size: 2.65 0.2cm / 1.04 0.08in. Applicable Coins: 1 USD (Coin). Suitable Ball Diameter:4.5-5.0cm/1.77-1.97in. Net Weight: 7.2kg/ 15.87 lbs. Product Size: 292653cm/ 11.4210.2420.87 in.
This product does not include capsule toys and candies. Feedback is very important to us. It is impossible to address issues if we do not know about them! Faction is our ultimate goal. We work hard to earn your trust and future business.
A If you receive a defective item, you may return it or ask for a discount. Due to time zones, our reply to your questions may not be immediately. If it's non-workdays, please kindly be patient and wait till Monday.