Porcelain Antique Postage Stamp Machine Vend Post Office Vintage Postal Service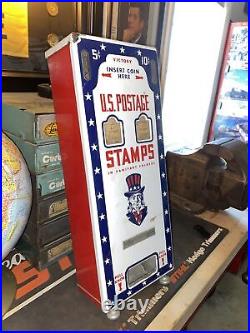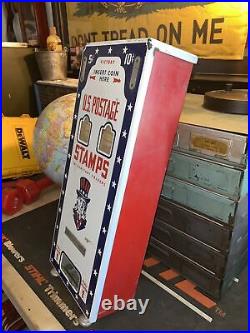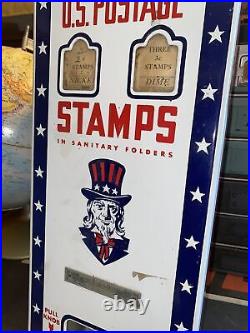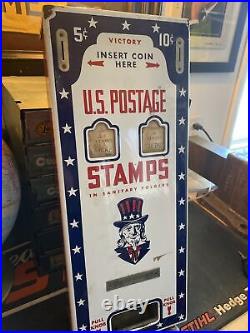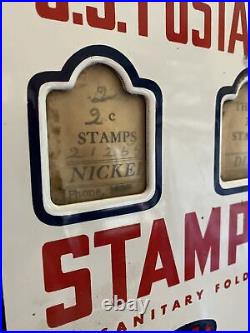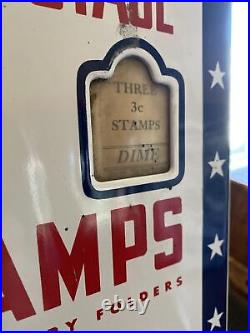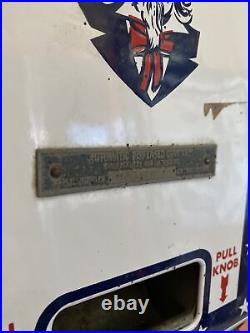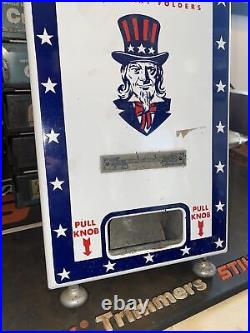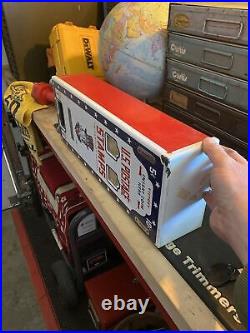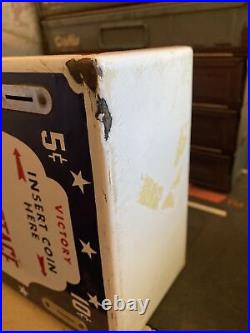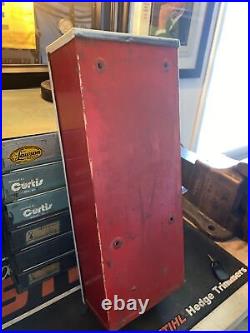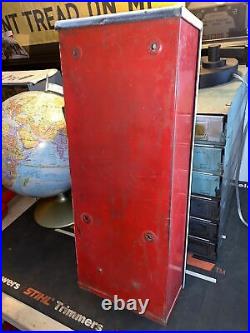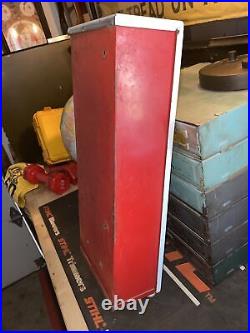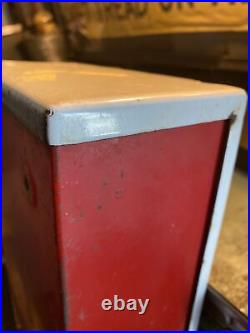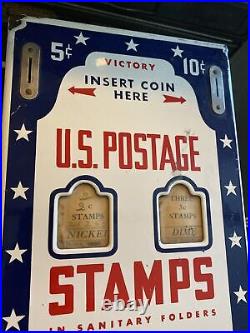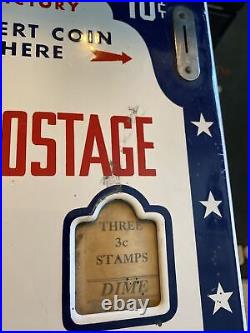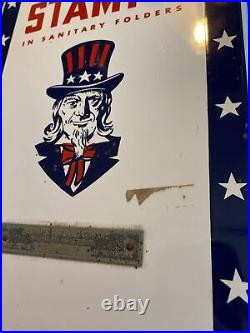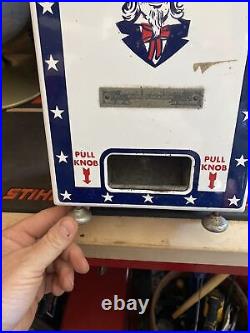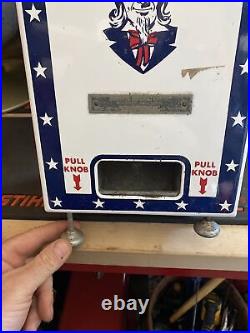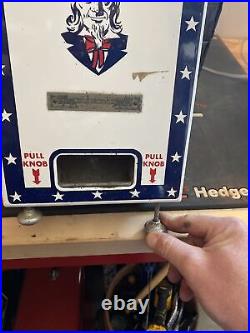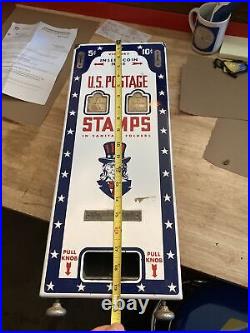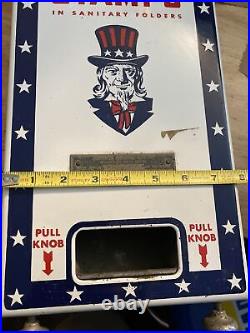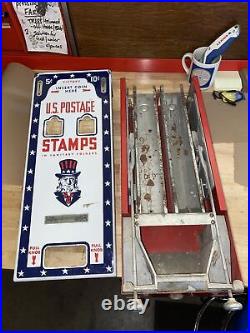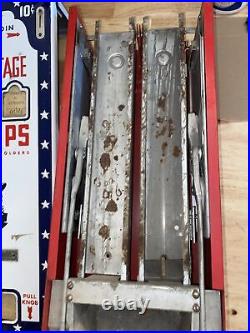 Oh my gosh the Porcelain. Be sure to take advantage (and have fun) by looking at all 24 pictures we have of this Beauty!
Getting more rare by the day. Have you ever seen one?
If so, how long has it been! Just look at this gorgeous Vintage Stamp Vending Machine! Made OVER A CENTURY ago by the Automatic Dispenser Company out of LA!
Unknown working condition and probably has missing internal parts but she is structurally sound and ready for a deep clean and then hung on the wall! 4 no frills easy holes for hanging on rear. Placed in Post Offices across America in the 1920s and 1930s, this gorgeous gem is well over 100 years of age, what a rare Antique in this condition! Insert your Nickels or Dimes! 2 cent stamps used between 1917 and 1919!
Women obtained right to vote in 1919. Just years before the Roaring 20s and subsequent Great Depression.
Clean porcelain with warm Dawn dish water and soft sponge - this will take care of 90% of your surface cleaning. 20 1/4 tall with pull knobs. Message me if you need to be precise!
Weighs just under 17 WHOPPING POUNDS! Has not been tested with stamp dispensing.
Original machine from the United States Postal Service! Original Post Office Porcelain Baby! Scratches, rust and scuffs abound for an authentic look and style. Adds INSTANT Swanky Character to any room!
Veteran owned USA small business??? Blemishes, pitting and abrasions throughout.