Rare 1950'S KOPPER KING 1 Cent Beechnut Gum, Chiclets, Bazooka Vending Machine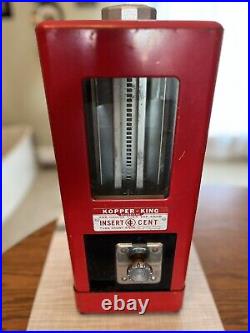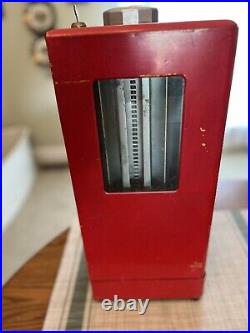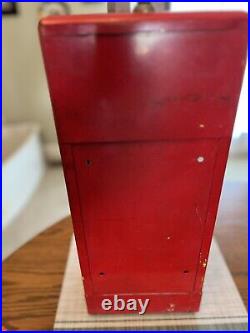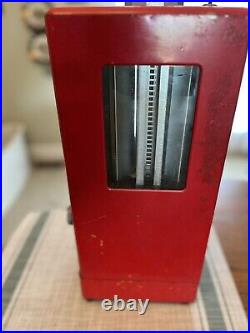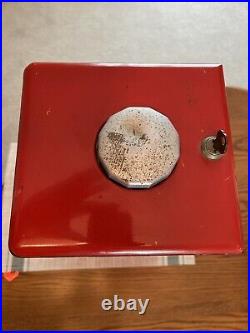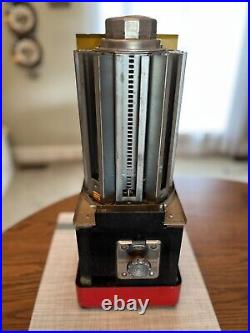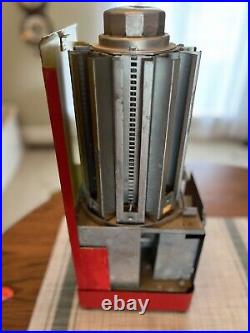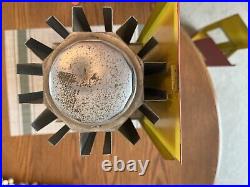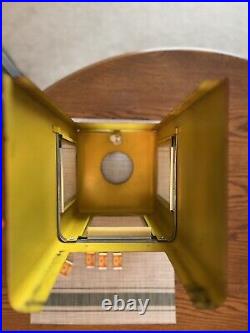 This rare 1950's Kopper-King vending machine is a delightful addition to any collector's array of vintage items. With its vibrant colors and classic design, this machine is sure to turn heads. The machine is perfect for dispensing chiclets, bazooka, and gum. Made in the United States, this original piece is a true gem for any collector who values authenticity. This machine is a great conversation starter and sure to impress all who see it.
With its sturdy construction and original parts, it is sure to hold up for years to come. Don't miss out on the chance to own a piece of history - add this Kopper-King vending machine to your collection today! A few paint scratches and minor dent on top knob. 4 pieces or beechnut original gum included. 18 1/4 " X 8" X 7 1/4. Appears to have been originally yellow. I believe the company repainted it red. The red looks to be original. I was unable to find any information on original painting by the company.