Vintage 7 UP Machine soda pop SV 2A COLD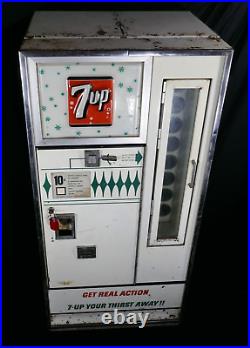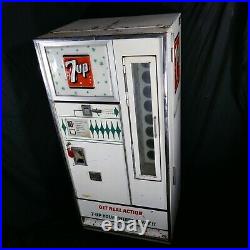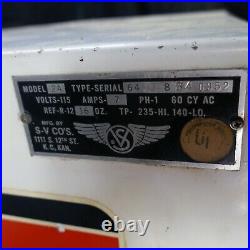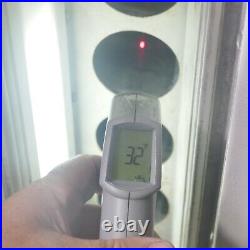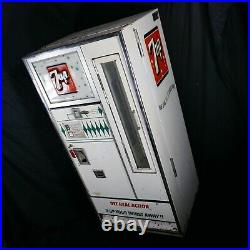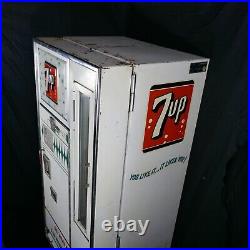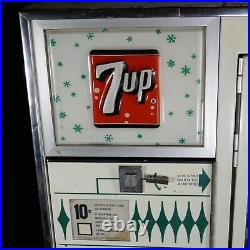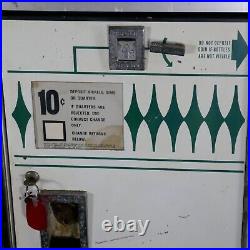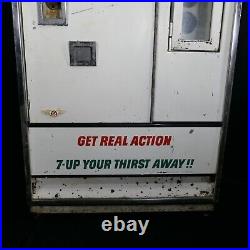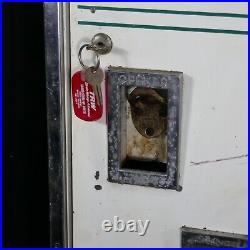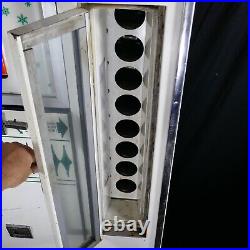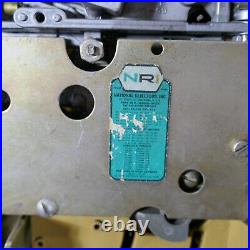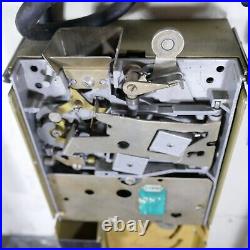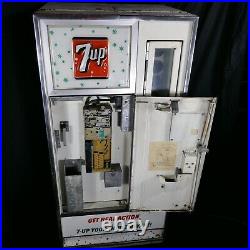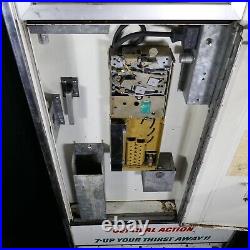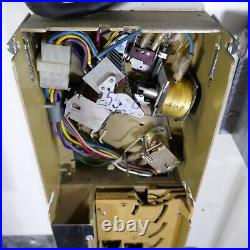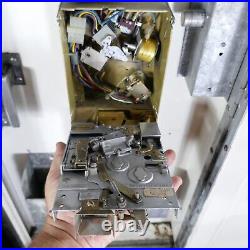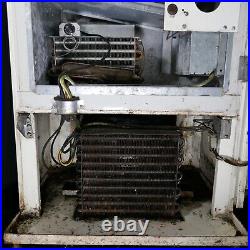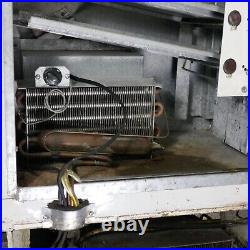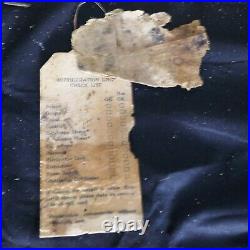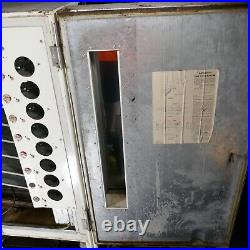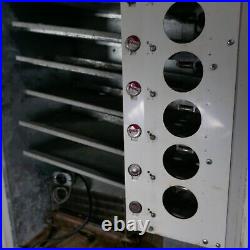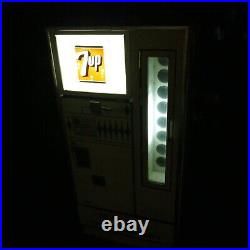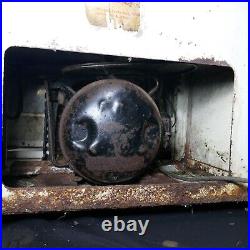 I have a vintage 7 up machine, gets nice and cold, both lights work, the one inside where the bottles are does flicker, comes with keys, coin mechanism is working but needs to be set up for the proper amount and change due, it currently take three of any coin (nickel, dime, quarter) and unlocks the mechanism, pull the bottle then it locks back again as it should. Clearly has some rust spots along with a few scratches and dents.
Located 15 minutes north of Detroit.