Vintage Antique Postage Stamp Vending Machine From The Post Office With 2 Keys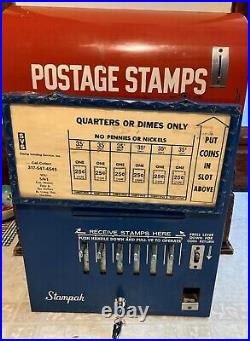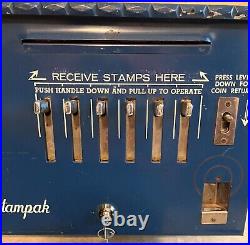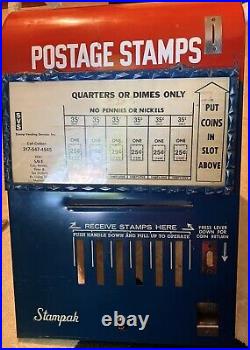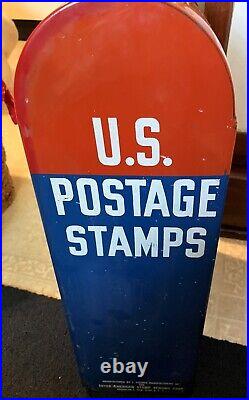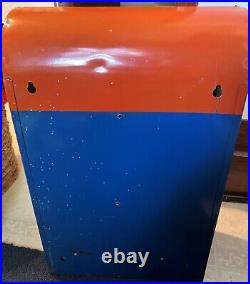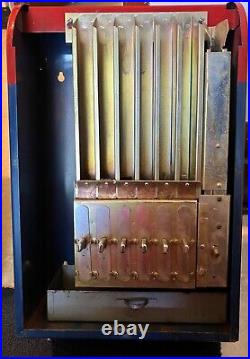 Every post office in America once had these machines in their lobbies. This machine is in very good condition for it's age. The machine was built rock solid and is heavy! You'll also get 2 keys, so that you can open it up. The "coin tray, " is still inside the machine.
I posted pictures of the entire machine, for your reference. IMHO, the price is very reasonable. So relive a little bit of history and proudly display this in your home. It's certainly a wonderful talking piece! So if you want a wonderful piece of history or just love antiques, this is for you.
The coin mechanism accepts coins and the coin tray is still inside the machine. The machine has not been tested for dispensing stamps.
The machine has NOT been refurbished. The colors and mechanisms on the machine are original. Everything as far as I know, is original, with the exception of the keys.