Vintage Delicious Penny Chewing Gum Dispenser Jolly Good Industries With 1 Key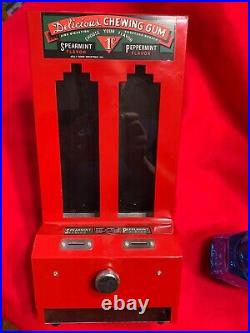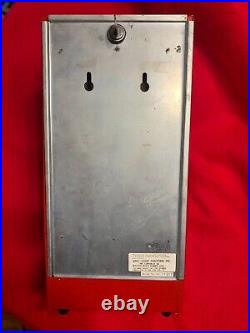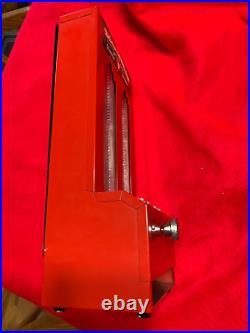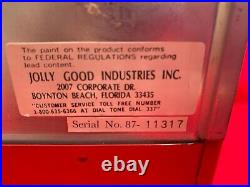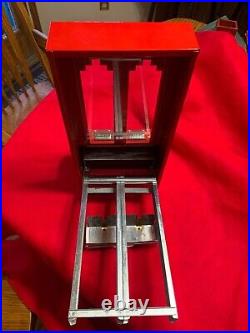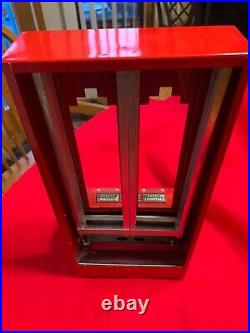 This is a single stick gum machine manufactured by Jolly Good Industries. It is a one cent machine where two different single stick gums can be vended.
Put your penny in either the left or right slot (depending on the gum you want) ant turn the knob to get your gum. I have owned it for over 8 years and have taken numerous photos to show you the item that is for sale. See my 26 second video to watch the machine work on a penny.