Vintage Ford 10 Cent Gum Ball Machine with Glass Globe & Copper Topper Kiwanis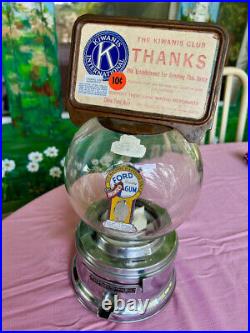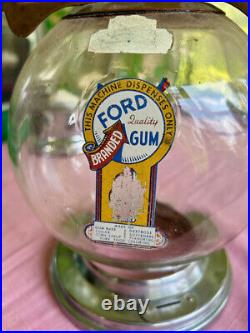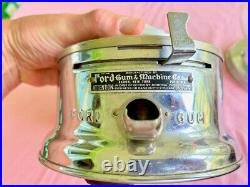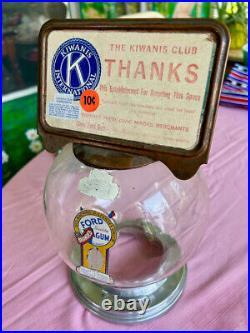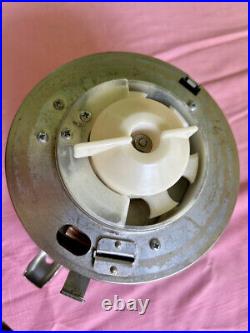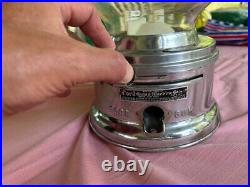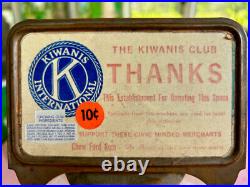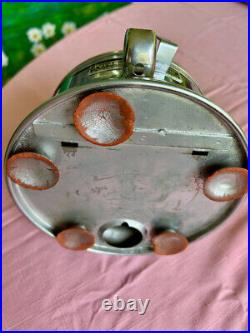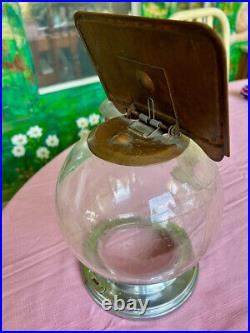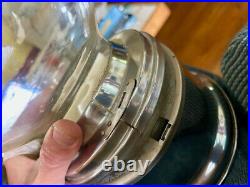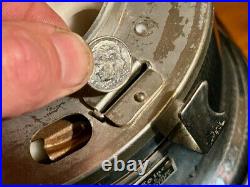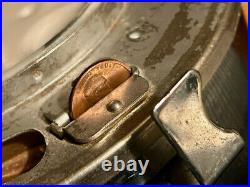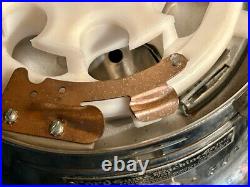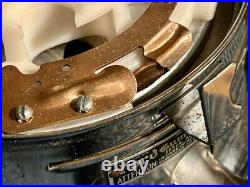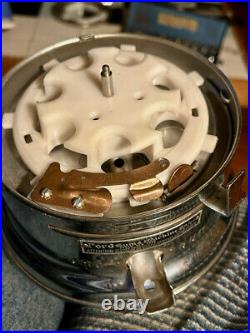 Vintage Original Ford Gum Ball Machine. This machine works with 10 cents. This is NOT a penny machine (the penny will NOT drop inside), but it takes dimes. I've tested it several times with dimes and included photos of when I had it disassembled so you can see the inside condition.
The glass has no chips or cracks. This is an amazing piece of history, and would look great in any office or home display.
Includes rare 10 CENT GUM BALL MACHINE Vintage Old Store Ford Gum with Glass Globe Decal. In 2013 Ford Gum celebrated 100 years of being in the bulk vending business. The history of this company dates all the way back to 1913 when a 20 year old Ford Mason took out a loan to lease a large route of gumball vending machines. He was initially working as a roofer but needed a way to supplement his income in the cold winter months when the roofing business was slow.
He discovered the relatively new vending industry and decided to take out a loan to lease 102 vending machines. At that time gumballs would vend for one penny. Ford recognized potential in the gumball vending business and three years later quit his roofing job to focus on vending full time. During this time gumball machines began to garner a negative reputation. The machines were inconsistent and the gum that was dispensed was often of poor quality.
This unsettling trend bothered Ford. He sought to infuse his business with integrity and overcome negative public perception.
He worked with his father, a Baptist minister, develop a new machine that was more dependable. Using the church building as a headquarters to his fledgling business, he eventually developed and patented a new model machine.
In 1917 he began manufacturing the gumball machine designed by his father and named his company Ford Vending Machine Co. Two years later Ford's father, Wallace N.
Mason, was issued a Patent for new and useful Improvements in Vending Machines. In 1934 after years of successful business gained Ford a favorable reputation, he moved his company to Lockport, New York and renamed the company: Ford Gum & Machine Co. The new headquarters housed the manufacturing operation for the machines and gumballs.
Base: 4.5 inches tall. Total size with sign at top: 15 inches height. The glass has no chips or cracks and the base still has a shine.
Also needs a new stopper on the bottom. I pride myself on excellent customer service so if you have any questions about this item please feel free to ask.