Vintage Gumball and Toy Machine Toy and Joy 10-cent WITH PRIZES AND KEY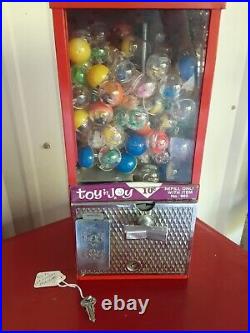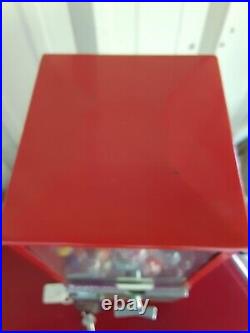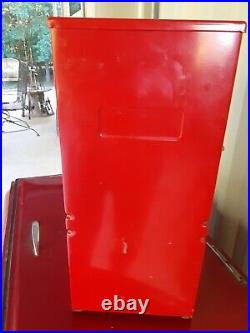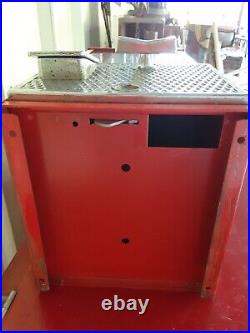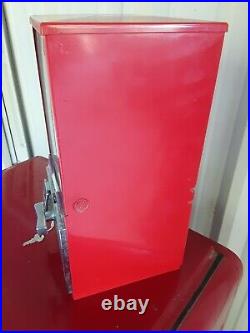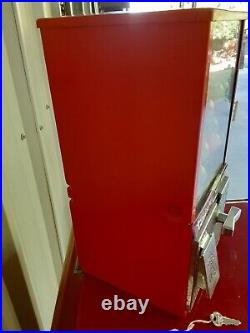 This listing is for one vintage Toy and Joy gumball and toy machine, made of sturdy metal and glass. When a dime is inserted into the coin chamber, a gumball or prize will be dispensed; Or, the machine can be set to dispense its contents without coins. The machine comes with its original key, which opens the machine to refill its contents. The bottom has another rectangled-shaped opening which is probably where the vendor collected the coins periodically, long ago. I cover this opening with a piece of tape so the coins don't come out. The paint and label are original, and are in pretty good shape, considering its age. Years ago when I bought it, I also ordered the encapulated prizes it currently holds; over the years, visiting children have gotten some of the prizes, but the machine is still about 3/4 full of the prizes, which are included.
The machine measures 14 inches tall x 6.5 inches wide x 7 inches deep. Please let me know if you have any questions.