Vintage Harmon Condom Vending Machine GREAT GRAPHICS! LOOK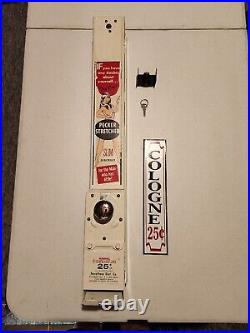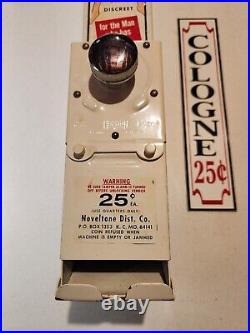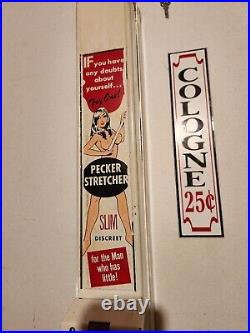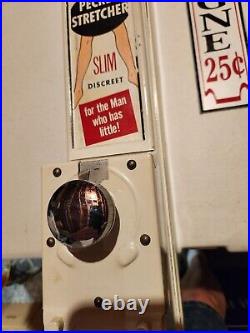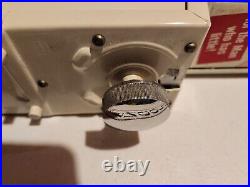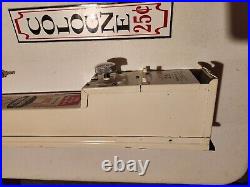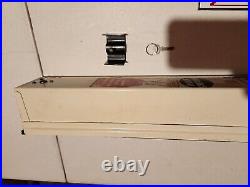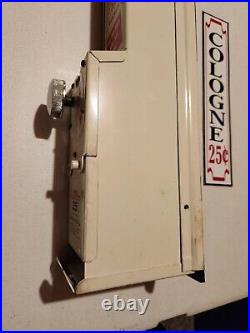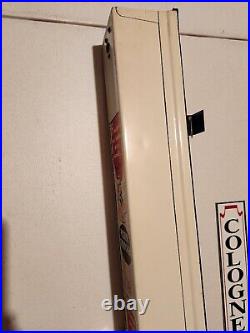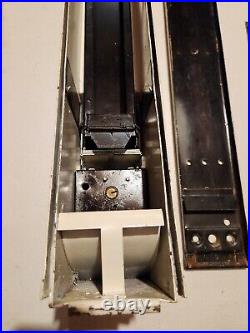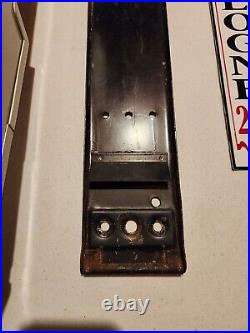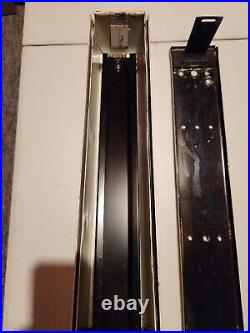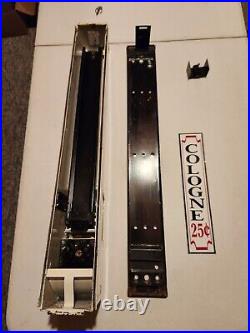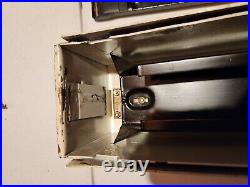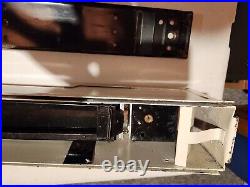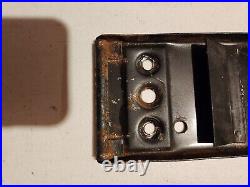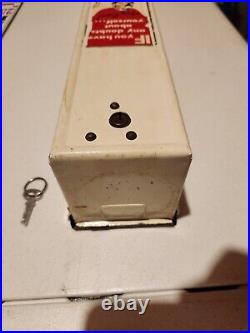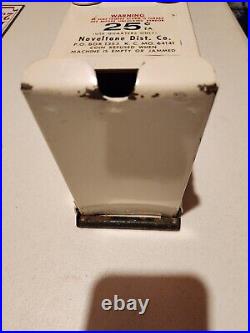 Vintage Harmon novelty condom machine. Graphics look very original, but I'm guessing that it's had at least some restoration work over the years? Regardless, it's one of the nicest, if not the nicest I've seen.
Graphics for the age are excellent. Chrome knob that's typically pitted is excellent. Key is included and works.
Only corrosion I see is the rust shown in the photos at the bottom of the backing plate. Have no idea if it actually works, but the knob does turn and all mechanisms appear to be in place.
Looks like it's missing two side rivets as can be seen in the photos. At some point, the cologne magnet was added to cover the risqué graphics and actually works well to surprise guests.