Vintage NewsVend Model 100 Newspaper Vending Machine Marion Chronicle Ohio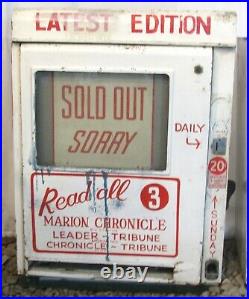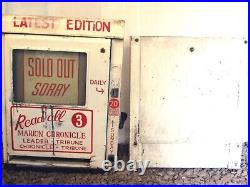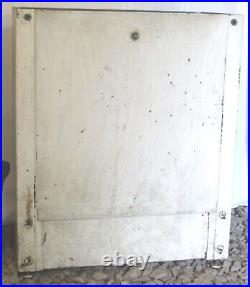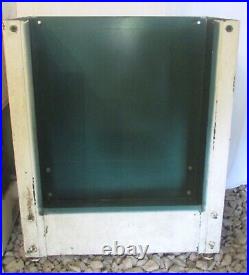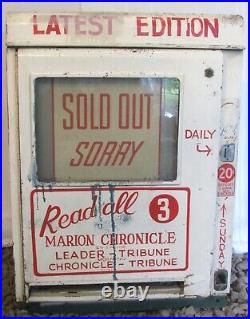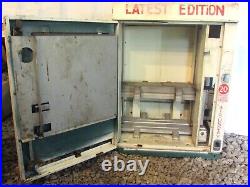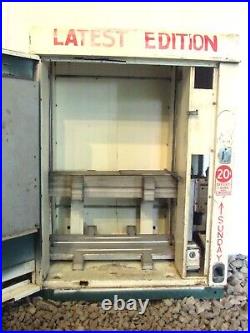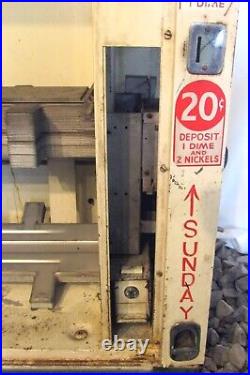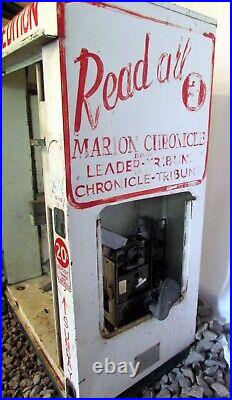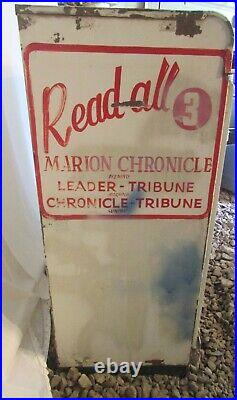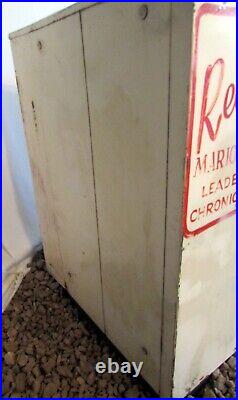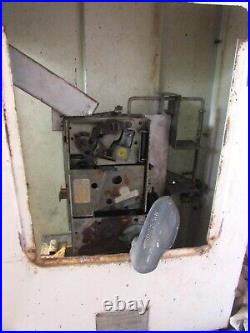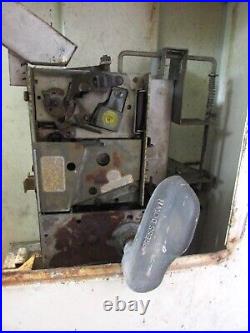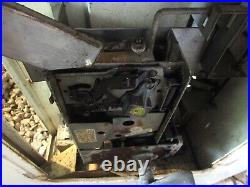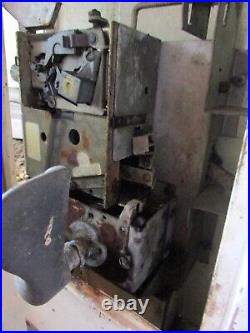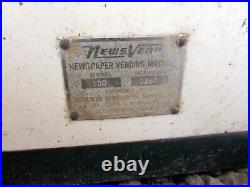 A vintage NewsVend model 100 newspaper vending machine and base, apparently in or nearly in working condition. The plates that the newspapers would sit on release and drop when the handle on the machine's right side is turned.
This was done without using coins (the 2 bars on the front of the release mechanism can be set to work without coins being inserted) and it seemed to work as it should. The machine seems to have originally been a dark green which was later painted over in white, and the red hand-painted lettering was done over that. There are no keys for the machine. There are three locks - one on the front door, one on the coin box and another on the base's front panel.
A few areas have sprays of blue and white paint on them. The rod on the right side that the newspaper trays move on tends to slip out of it's hole, there might be a spacer of some sort that it rests on that's missing. Some part of the front door rubs on something inside the machine, requiring a light shove to close the door. Overall it's in good condition for it's age with no serious damage that would prevent a restoration.
This is a very heavy piece of equipment and needs at least 2 people to lift it.