Vintage Oak Acorn Nut Candy Gumball Vending Machine Works with Key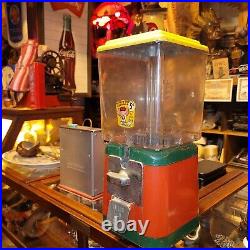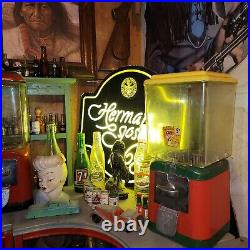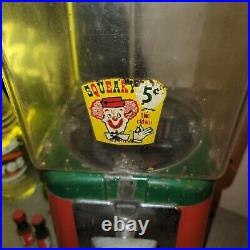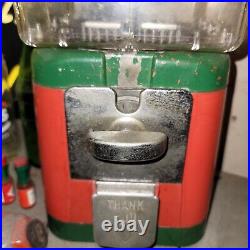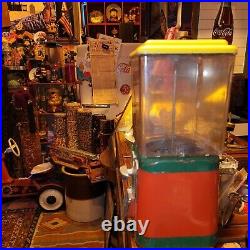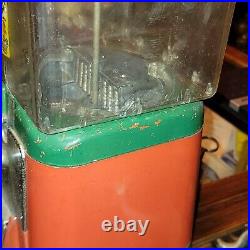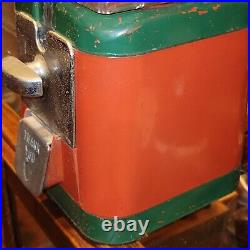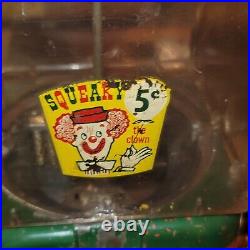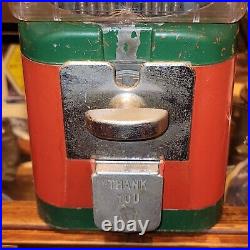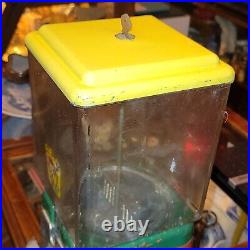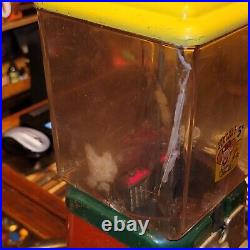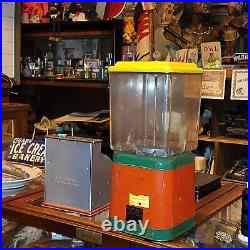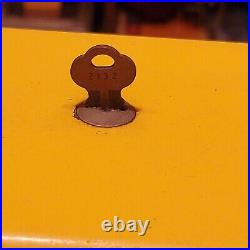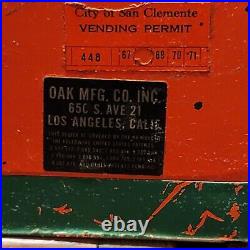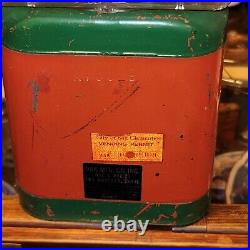 This vintage Oak Acorn Nut Candy Gumball vending machine is a perfect addition to your collection. Made in the United States, it is an original and works perfectly with a key included.
This one has the license on backside from the city of San clemente as it was used for many years on the San clemente pier in Orange County Ca as far back as the 60's I had acquired just about all of them dating as far back as when it first opened I believe one of the oldest is late 40's early 50's and will eventually list them. Its beautiful design and cool colors are attractive and the fact that it still works and comes with original key it makes it a great piece of history to display. The machine is perfect for dispensing gumballs, candy, and nuts. Overall considered in good condition, the case can easily be replaced but I preferred to keep it in its original condition. It has some slight cracking as this is not glass but a type of clear plexiglass. I'm sure it was placed outside for some time as well no rust. Some paint loss and needs to be cleaned and will require some maintenance oiling etc.
Missing two regular screws on the inside for lid.