Vintage Rare 60's Rubber VARMINTS Vending Machine Display Card Spider Cat Devil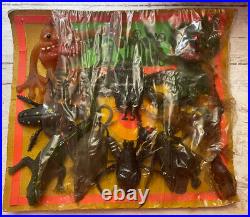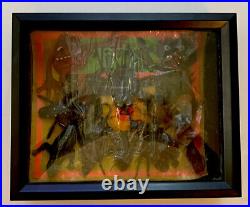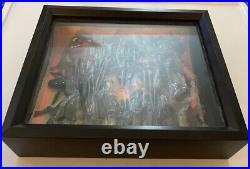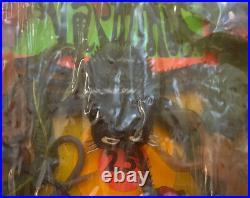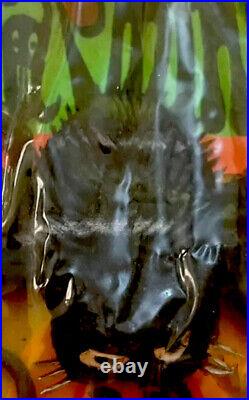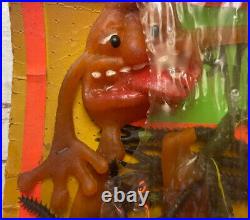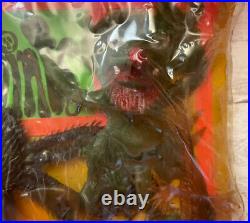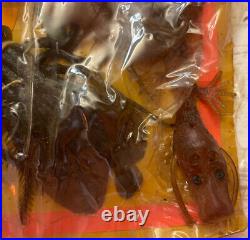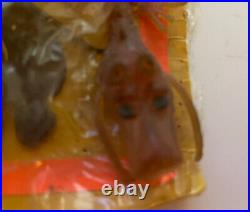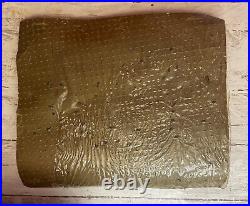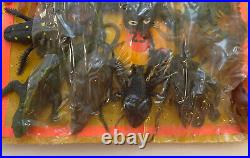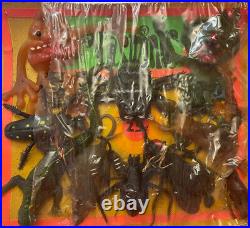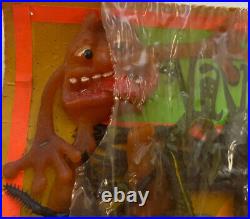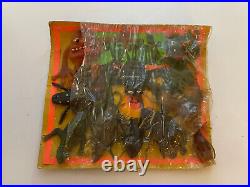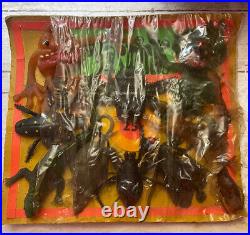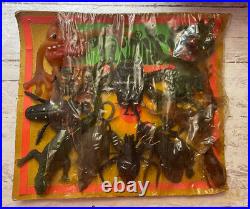 Rare 1960's Rubber Monster "VARMINTS" 25 cent Vending Display Card with Shadowbox. Measures about 9.5" x 8".
Card is no longer flat. Cellophane is open on both left and right of card, it's almost as if it shrunk over time, and no longer covers the entire card. Does include a few Rate rubber creeps. The "Spider Cat" in the center, the Green Devil on upper right corner, and the orange guy to the upper left corner, unfortunately has a torn and separated leg, have no idea how this flaw happened?
Leg is still included and mounted. Wood, and Glass Shadowbox Included.