Vintage Red Dean Penny Arcade Products Co. 1 Cent Gumball Machine No Key Needed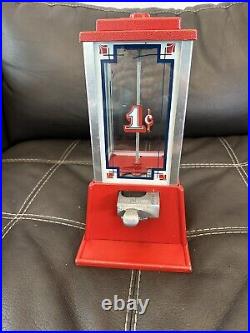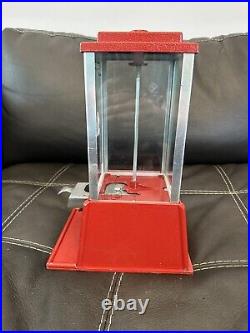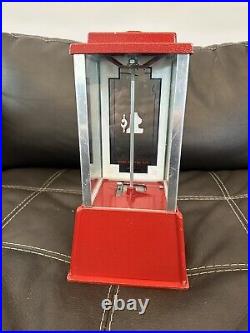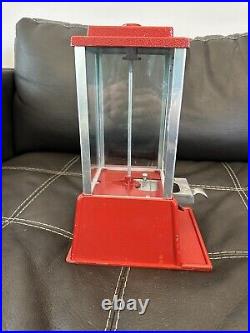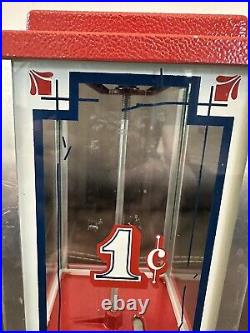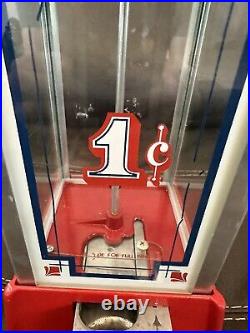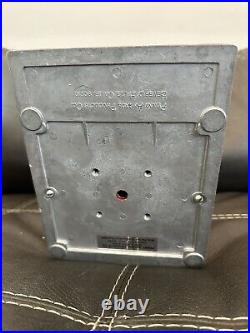 No key needed just a flathead screwdriver. Parts of the front decal is worn in the process of a much needed cleaning. This vintage Dean Penny Arcade Products Co.
Gumball machine is a true gem for collectors of old-school vending machines. It operates with just one penny and does not require a key to refill the gumballs. With its classic design and sturdy build, this machine is sure to catch the eye of any passerby. The brand of this machine is Penny, and it is a gumball machine. It was manufactured in the United States, but its original or reproduction status is unknown. It is fully functional and ready to dispense some delicious gumballs. Perfect for adding to a collection or as a charming piece of decor, this machine is a must-have for any vintage enthusiast.