Working Vintage toy'N Joy 5-Space Vending Gumball Machine Dollar Bill Acceptor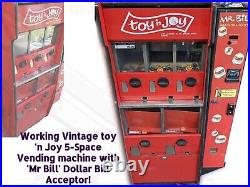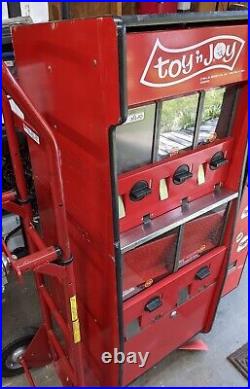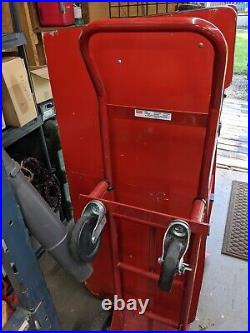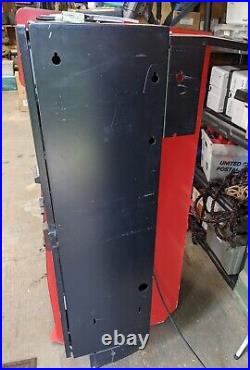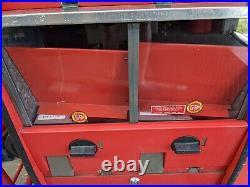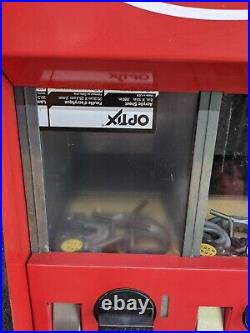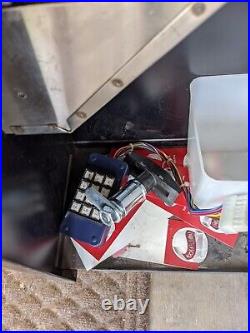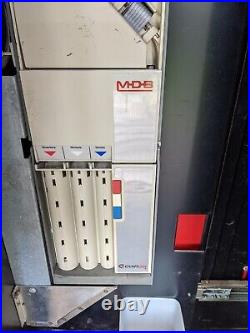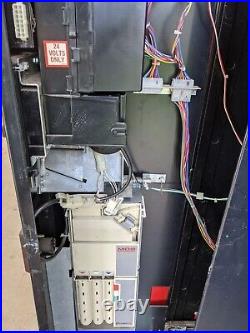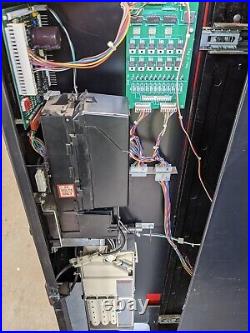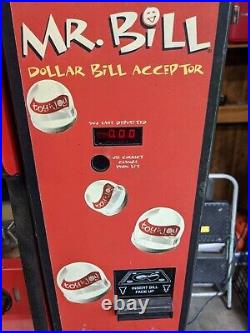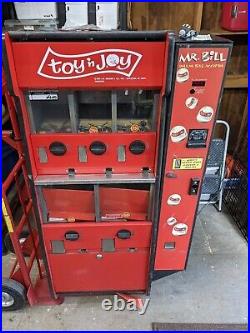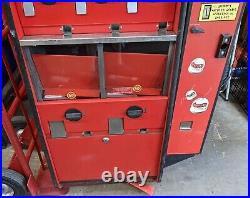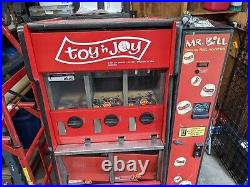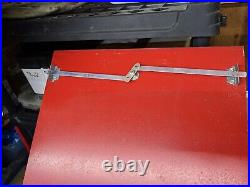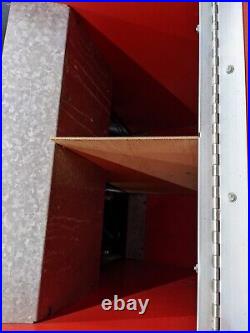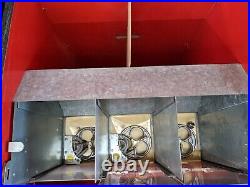 This is an extremely rare, vintage (1984 date on front), WORKING, cabinet style,'toy'N Joy', vending/gumball machine WITH WORKING'Mr Bill' Dollar Bill Acceptor! Look around, you will not find this set-up anywhere (we tried). This is exactly how this machine came, it was not'updated' or retrofit to the current configuration. The machine has an MDB coin mechanism for Nickels, Dimes, and Quarters. Although the machine registers and recognizes the quarters as they are deposited, they do not drop in the'quarter' slot of the MDB mechanism, but drop to the overflow bin in the machine.
It still works for the patron and vends correctly, just doesn't fall in the interior slot. We believe it may be a sensor issue, but it is beyond our knowledge base. The dollar bill acceptor also appears to work as it should, functioning when a bill is placed. The great thing about this machine is it can be configured to any price, you are not bound by what coins will fit.
If you want the machine to vend at a dollar, you just change the configuration via the keypad! The top left plexi-glass panel has been replaced that is why it looks dull, there is a plastic film on it which the new owner may remove. No keys are included and the lock(s) will have to be replaced. This is pick-up only Gibsonville, NC.